Ecuador Chocolate 75% – Italian Spirulina
Single origin cocoa from Ecuador 70% and Italian spirulina algae: super taste and nutrition.
Cocoa mass mono origin Ecuador (min 75%), cane sugar 22%*, spirulina algae 3%*.
allergens are indicated in bold, where present
It may contain traces of dry fruit.
Keep in a dry and cool place.
Keep away from heat source.
Average values per 100g of product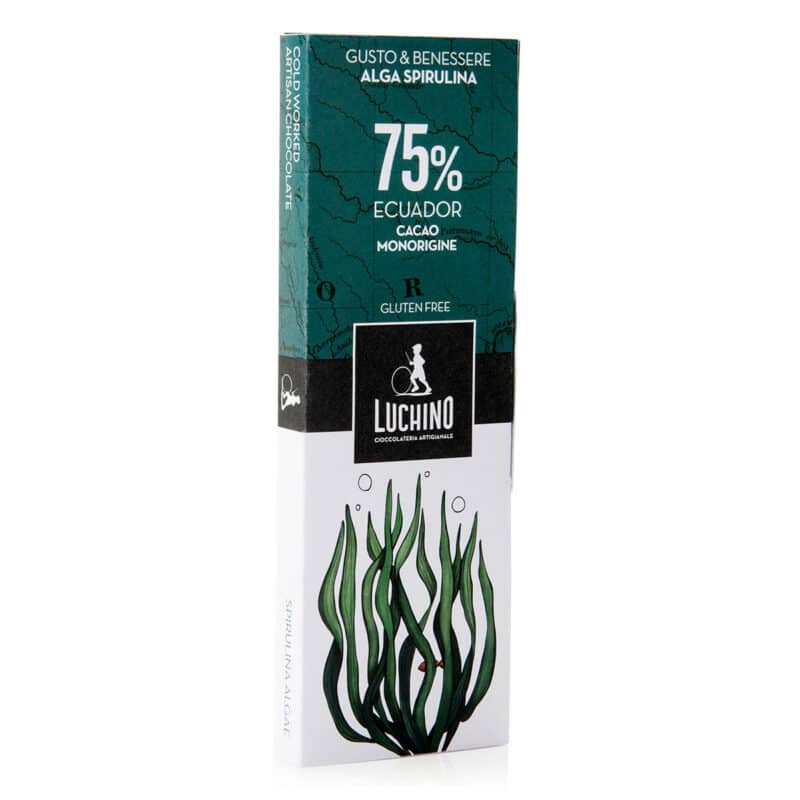 other delicacies not to be missed...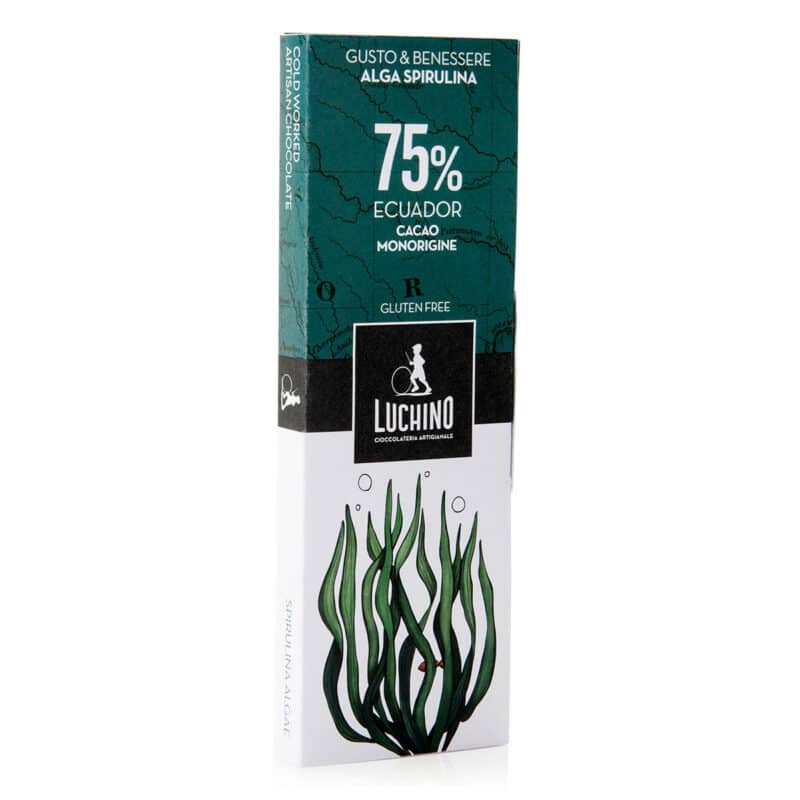 Ecuador Chocolate 75% – Italian Spirulina