Orange Peel with Dark Chocolate
Only candied Sicilian oranges and chocolate, to obtain the right mix of sweetness and softness
Orange peel, glucose syrup, fructose, sucrose, acidity corrector (citric acid), chocolate (vegetable fat, sugar, cocoa, emulsifiers soya lecitin).
allergens are indicated in bold, where present
Product subject to natural weight reduction.
Keep in a dry and cool place.
Keep away from heat source.
Average values per 100g of product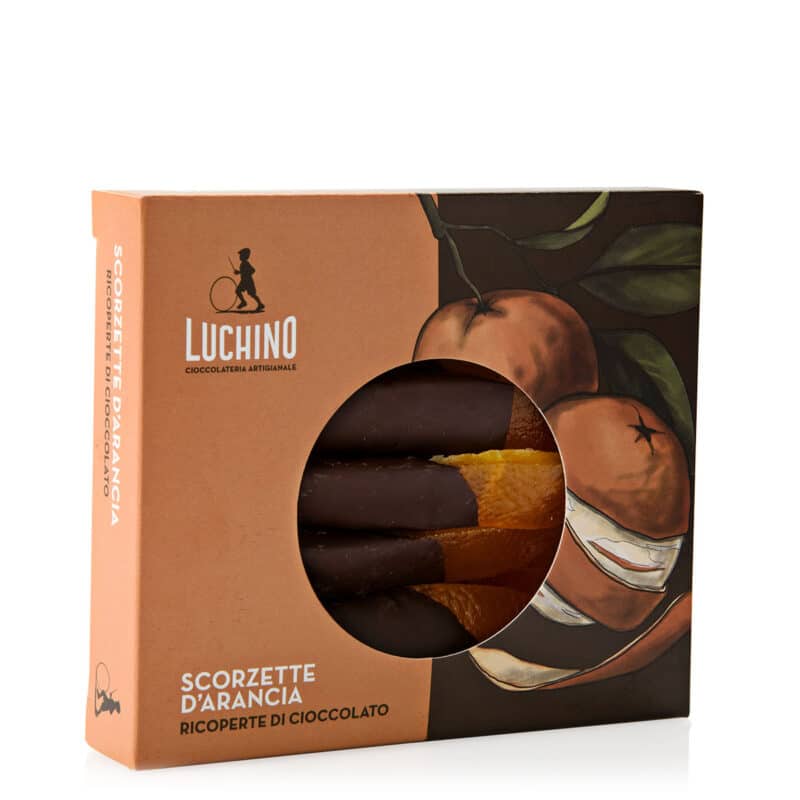 other delicacies not to be missed...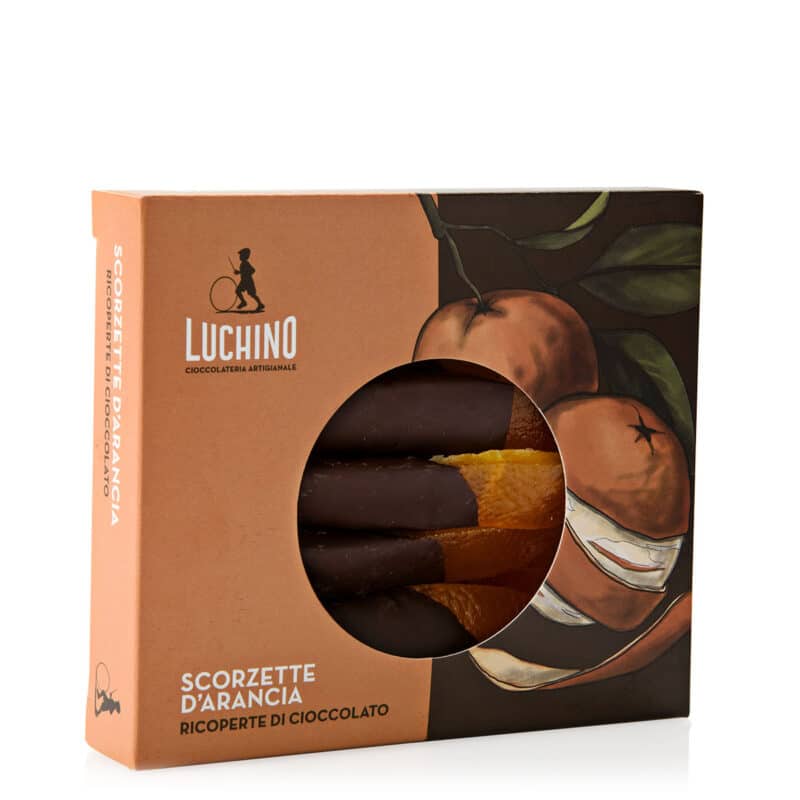 Orange Peel with Dark Chocolate